Dr. Amy Demner learned early in her art career that she had a special talent for helping people.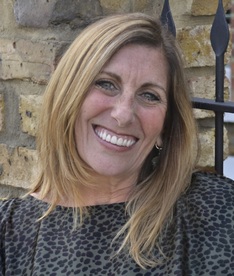 Amy Demner, PhD, LMHC, FAACS, ATR-BC
After receiving her bachelor's degree in fine arts from Pratt Institute, New York, Dr. Amy, a sculptor by trade, worked as a geriatric specialist and creative art therapist at Essex County Hospital Center in New Jersey. She was drawn to the challenge of working with people with mental health issues and chose to merge her art skills with a master's degree in psychology and art therapy from Goddard College in Vermont.

After several years as a psychotherapist and art therapist, Dr. Amy followed her passion to delve even deeper into the human psyche. She received a board certification in 1995 from the American Academy of Clinical Sexology in Washington, D.C., and three years later earned a doctorate in human sexuality from the Institute of Advanced Studies of Human Sexuality, San Francisco.

With more than 20 years experience and training as a psychotherapist and clinical sexologist, Dr. Amy has worked extensively with individuals, couples, families and groups helping them resolve their issues and problems. Educators, physicians and health professionals have tapped her as a consultant. She also holds workshops and lectures for professional, medical and educational facilities; and is a frequent teacher and public speaker. Local and national media often seek her comments on a variety of topics related to sexuality and relationships.

Board certified by the Art Therapy Credentials Board, Dr. Amy also holds a primary certificate in Rational Emotive Behavioral Therapy from Albert Ellis Institute in New York.

Her Coral Springs, Fla. office provides a private and tranquil atmosphere for individuals, couples or families seeking help and guidance in areas such as; intimacy concerns, sexual dysfunctions, gender issues, child/teen problems, anxiety, depression, mood disorders, sexual trauma, attachment disorders, as well as parenting, divorce adjustment, self-esteem or grief issues.
---