Live the Moment Now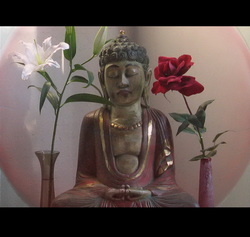 In this three hour workshop, you'll learn and experience ways to find joy in the present, calm worries and anxieties, honor your inner voice, explore your heart's desires, and just have FUN! Meditation, art, and mindfulness skills will be your guides through a blissful journey lead by two experienced therapists. You'll never have another chance to
live the moment now
...
---
Who we are:
Amy Demner, Ph.D., LMHC, a Board Certified Art Therapist and Board Certified Clinical Sexologist, has helped hundreds of couples achieve happy and healthy relationships. She also provides psychotherapy for children/teen problems, divorce adjustment, life transitions, anxiety and depression.

Marla Gentile, M.Ed., LMHC, a Certified Addictions Professional, psychotherapist and Personal Trainer, helps individuals achieve a sense of balance and wholeness through the development of healthy life skills and mindfulness.





Workshops only held once a month so register now!